Best Practice Drupal
Personalization | GovCMS | User Experience
Drupal Personalization
Drupal as a CMS provides an excellent base for managing content. We take this foundation and extend it with a range of personalisation tools so that the user experience can be customised according to their interests and past actions. We have developed a suite of tools to make this possible.
Morpht are GovCMS specialists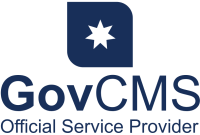 Morpht is a supplier on the GovCMS Drupal Services Panel. We have built over 30 sites on the platform, including major sites for Attorney General's Department, Department of Environment and the Department of Finance.
Convivial CXP
The easy way to build Drupal 9 sites: Convivial is our Drupal distribution that's packed full of components and out-of-the-box features to get you up and running quickly.
Latest articles and announcements